On the 9th and 10th of May 2023 the kick-off meeting of the Bridging the North Sea project took place in Tilques and Boulogne-sur-Mer (FR), with 15 partners from 8 regions. These partners were physically gathering for the first time. Several working groups will explore specific archaeological research themes in order to raise awareness amongst the inhabitants of the coastal areas around the North Sea. The attending delegates experienced the start of this project as very succesfull and stimulating.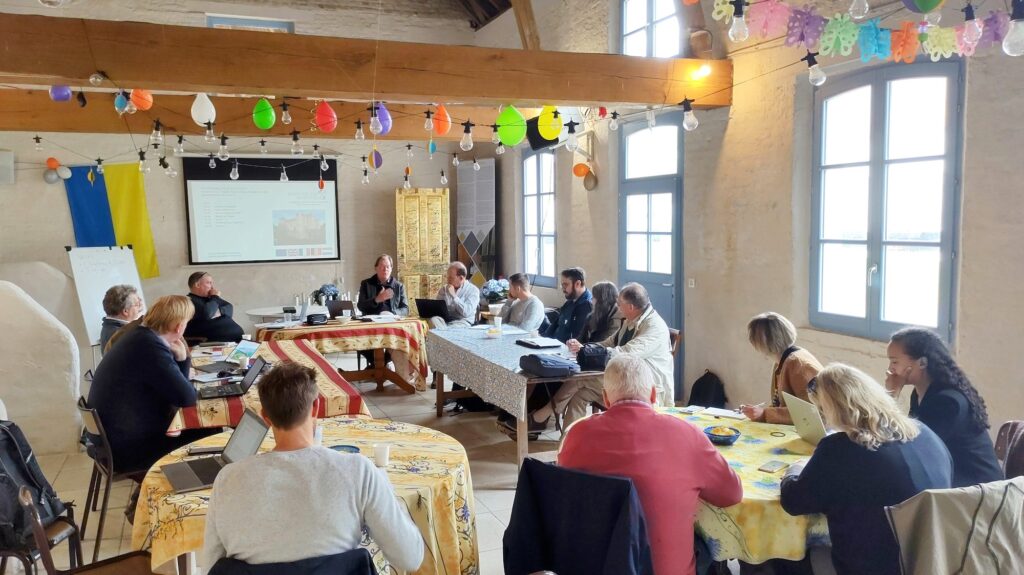 This first international meeting marks the launch of the network. Three sessions were held in Chateau d'Ecou in the village of Tilques, near the city of St. Omer. During the closing drinks celebrating this new cooperation both the mayors of Tilques, mr. Patrick Bedague, and St. Omer, mr. François Decoster welcomed the guests from both side of the North Sea.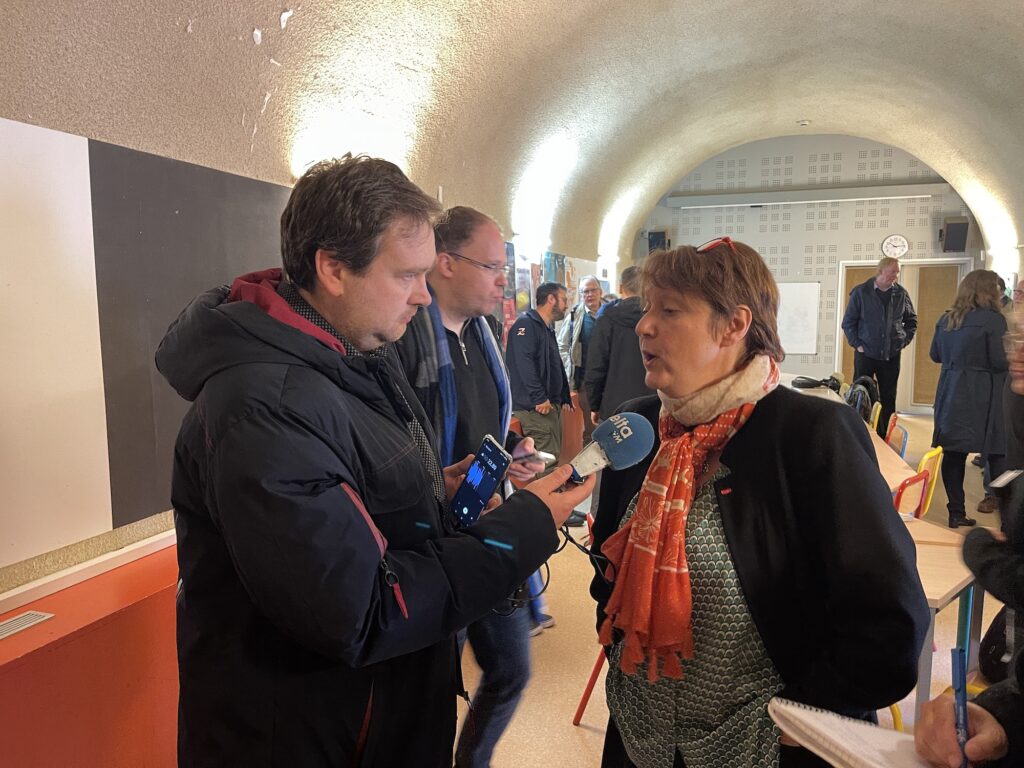 The next morning on Wednesday the 10th of May a press conference was organised at the Musée Château in Boulogne-sur-Mer. It was hosted by Mireille Hingrez-Céréda, Vice-President of the Pas-de-Calais region and member of the Executive Board of the Straits Committee, Evelyne Jordens, Deputy Mayor for Heritage of the City of Boulogne-sur-Mer, and Angélique Demon, Head of the Archaeology Department and partner in the project.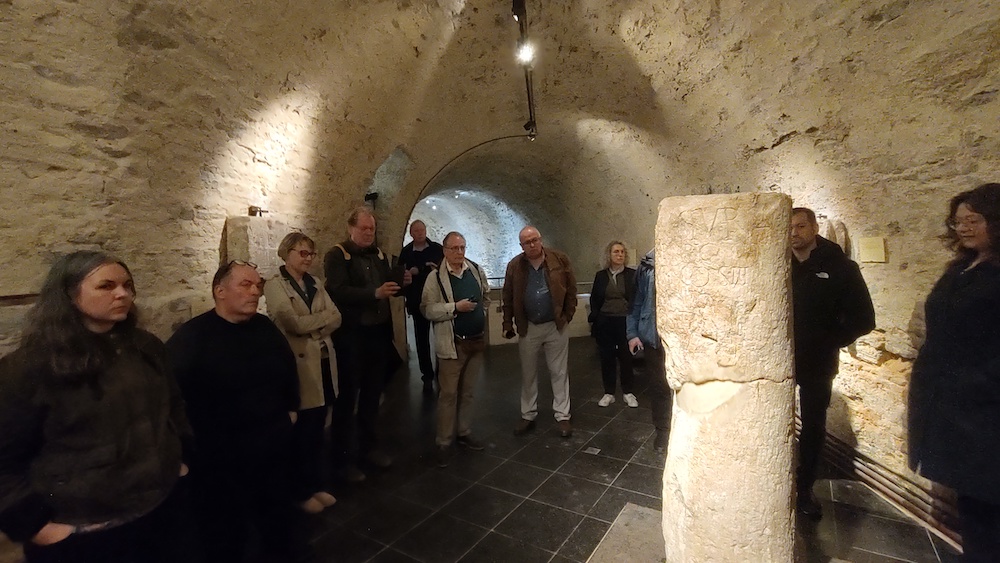 After the press conference the delegates were invited for a guided tour along the impressive collection of Roman finds in the vaulted corridors of the Chateau. Most inspiring were the inscriptions involving soldiers of the Roman British Fleet and their families. The excursion was closed with a tour along the Roman-Medieval wall which enclose the Old City of Boulogne. The highlight of the trip was climb to the western tower with a view on the North Sea, the common subject of the Bridging the North Sea project.
Representatives of all partner institutions were present, including the Province of South Holland, the Province of Zeeland (NL), the province of West-Flanders (B), the North Department, Department Pas de Calais (F), County of Kent, Newcastle University, Tyne & Wear Archives & Museums (UK), Museumpark Archeon (NL), Leiden University (NL), Hazenberg Archeologie (NL), Stichting Cultureel Erfgoed Zeeland (NL), University of Ghent (B), Roman Archaeological Museum Oudenburg (B) and National Museum of Antiquities (NL).
The partners have 1,5 years to build the network and complete the goals of the project, and will present the results of their work in June 2024 at a final conference that will be held at the Museumpark Archeon, in Alphen aan den Rijn in the Province of South Holland (NL).
https://bridgingthenorthsea.org (EN)
https://straitscommittee.eu (EN-FR-NL)